"NEW AND INCREDIBLY VERSATILE"
Our new ML300 series is a flexible and modular system for a variety of applications within assembly automation.
The video shows an assembly machine for the automatic fitting of washers onto locking screws and for automatic stamping.
With the modular system, the machines can be manufactured quickly and cost-efficiently to meet your needs. Uses include as assembly machines or stamping machines.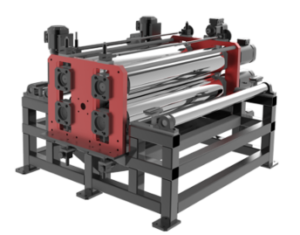 "HIGH-QUALITY DEVELOPMENT, TAILORED TO YOUR NEEDS"
We are an innovative company that is specialised in the maintenance and repair of production machines/systems and in mechanical engineering.
Lindemann GmbH delivers tailored solutions – quickly, flexibly and wherever you need them.